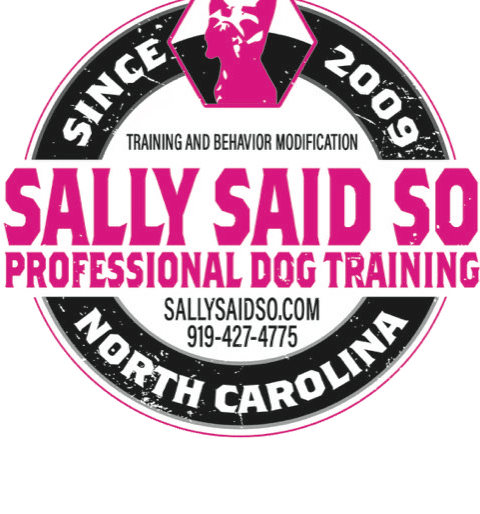 Dog Trainer Raleigh NC and Beyond
Who doesn't like an obedient dog? Even your dog does!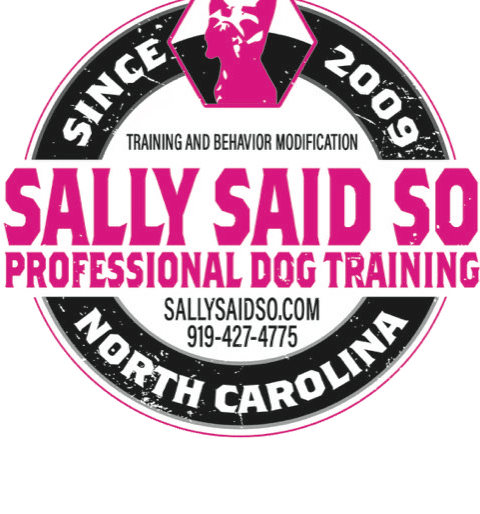 North Carolina's Premier Dog Training Service
Who doesn't like an obedient dog? Even your dog does!
Sally Said So offers professional dog training services to Raleigh, Charlotte, Triangle, Triad and all the way down to the Crystal coast. You've come to the right place to get your furry friend some manners! Call us NOW for an INSTANT QUOTE!
We Are THE Home of Commitment-Based Dog Training!
At Sally Said So we focus on more than your typical dog obedience training, group classes and simple commands. Our professional dog trainers teach lifestyle training programs that are designed around your life, activity level and schedule. Our clients say that Sally Said So offers top of the line dog training services because of the program's attention to detail and personal touch.
You may have done an online search for "dog trainer near me" or "puppy trainer near me" etc. … and you have found the right place! Sally Said So provides dog training programs fully customized to the needs of the dog and the owner.
You can be rest assured that we have the most experienced dog trainers.
We will gladly convene for a consultation where go over any issues you may be dealing with while also evaluating your dog and determining the next steps as far as training methods and routine.
Sally Said So RESCUE RESOURCE
100 percent of donations will be donated to a dog rescue every month. Results each month will be posted to our social media.
Obedience Instructors: We Can Help!
Dog Aggression Training
We find out what is causing your dog to behave this way and use a very strict program to make your furry friend happier.
AKC Canine Good Citizen Certification
The purpose of the Canine Good Citizen Program is to ensure that our favorite companion, the dog, can be a respected member of the community because it has been trained to be well behaved.
Puppy Training
Our puppy training program is designed with dog behavior in mind. We understand that these puppy months are critical in your dog's long-term behavioral development.
Dog Anxiety Training
Just like humans, dogs have anxiey…either separation or the fear of the unknown. Our methods and techniques will teach your pup to be more comfortable.
The Best Dog Trainers Raleigh Has To Offer
Sally Said So Professional Dog Training is a premium dog training company dedicated to helping dogs and their owners achieve their full potential. Our team of highly qualified and experienced trainers use a combination of positive reinforcement techniques and personalized training plans to help dogs overcome behavioral issues and develop good manners. Whether you are looking for obedience training, aggression training, or just some basic training for your furry friend, we have the skills and expertise to help you reach your goals. With a focus on safety, respect, and fun, Sally Said So Professional Dog Training is the perfect choice for dogs and owners who want to achieve success and build a strong bond
Shane Gentry – Owner of Sally Said So Dog Training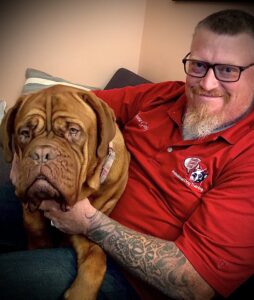 We offer a variety of professional dog training services, including:
Puppy Training
Dog Anxiety Training
Dog Aggression Training
AKC Canine Good Citizen
Group Dog Training
Private In-Home Training
Behavior Modification Training
Expecting Mothers Canine Preparation
Pet First-Aid Classes
And More!
Sally Said So Professional Dog Training is Fully Certified.
Learn how to train your new puppy with some professional advice!
Why Choose Us as Your Professional Dog Trainer?
Personalized Training Plans: We believe that every dog is unique, which is why we create personalized training plans based on your dog's individual needs and behavior.
Positive Reinforcement Techniques: We use only positive reinforcement techniques, which are proven to be effective and help build a strong bond between you and your dog.
Safety and Respect: We prioritize safety and respect in all of our training sessions, ensuring that your dog is always treated with care and understanding.
Fun and Engaging Training: Our training is designed to be fun and engaging for both you and your dog, making it a positive and enjoyable experience for everyone.
Success-Oriented Approach: Our goal is to help you and your dog achieve your training objectives, and we will work closely with you to help you reach your goals.
By choosing Sally Said So Professional Dog Training, you can rest assured that your dog will receive the best training and care possible.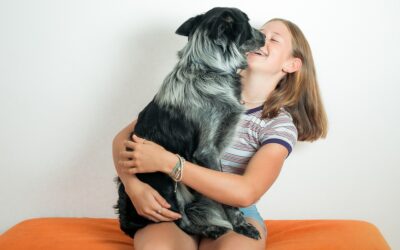 If anything makes a person hesitant to adopt a dog, it's usually the challenge of housebreaking. Puppies will definitely need to be housetrained. Rescue dogs may need to be housetrained. Even dogs that are "already housebroken" are not necessarily so in your home. It...
read more
Dog Training Tip:

Dog's are present animals. They can only be taught NOT to do something while IN THE ACT of doing it. Their short memory span is so short that if you try to address the problem even minutes later, they won't know why you are doing what you are doing. It's super important that when training dogs, you have them watched or on the leash at all times so they get into a routine, are corrected when offering unwanted behaviors and praised when they make the right choices.
It takes baby steps to teach them everything you need them to know and everything you DON'T want them to do. Dog are animals, they have NO CLUE what "no" means. They have no idea what you want from them and they certainly don't come knowing the rules, how to be potty trained, where they can sleep, not sleep or not to touch the garbage. You should never assume that dogs should JUST KNOW. They don't unless you take the time to teach them.
Different Kinds of Dog Training
Dogs have many options when it comes to learning so we offer several dog training programs. Many will learn basic etiquette for spending time with family, and other dogs may learn the skills required for service work, such as search and rescue work. There are various types of training for dogs based on the needs of the owner and dog.
If you have a new pup, Sally Said So puppy classes are the ultimate way to socialize your puppy to other dogs and people in a safe and controlled environment. Our classes teach you how to raise a confident, joyful dog with a focus on fear prevention. These classes are great fun for you and your pup!
Here are some different kinds of dog training programs that are available.
Behavioral training
Behavioral training is any type of training that teaches dogs how to behave correctly around people and other animals. This type of training is ideal for aggressive dog behavior. Although it won't be cured in one day, there are loads of steps you can take to ward off the aggressive behavior and keep your dog calm. It may include some basic commands, but the end goal is to make them good citizens as dogs. Most of this training may deal with behavioral problems like chewing, excessive barking, jumping on people, biting, or housebreaking. The first step toward eliminating this behavior is to understand what's causing the dog's aggressive behavior with dog aggression training. For example, many dogs will growl when someone approaches them while they're chewing or eating a bone, Others will react aggressively toward strangers or children. This is also a very common type of training that is appropriate for younger pups that are just getting started. It is best to get puppies trained right away, before bad habits are developed.
How to Stop Aggression
Marking down when your dog's behavior becomes aggressive and the conditions surrounding the behavior plays a major role in shaping your next course of action. There are numerous ways you can manage the aggression and help your dog stay calm, but it will take consistency, time, and potentially the help of a dog training professional
Obedience training
Dog obedience training is focused on making dogs obedient to their owners using commands like lie down, sit, or stay, etc. It is a little more advanced than the behavioral training, but it will most likely include some training to fix any behavioral problems before they come up. This type of training is very appropriate for younger puppies.
Vocational or Service Dog Training
Dogs can learn a wide variety of skills just like humans. There are some dogs that learn how to hunt, heard, assist the disabled, do search and rescue work, or even work with law enforcement. This is the ultimate choice for off leash k9 training. These learned skills are like vocational training for dogs because it means that they will have a career helping people in one way or another. With these programs, dogs learn specific techniques to hone their senses and communicate with humans, but the programs are also tough and time-consuming. Any type of vocational training for dogs would assume that they have a solid foundation in terms of their basic skills. Also, some of these programs are suited for specific breeds as well.
What sets us apart from other obedience trainers?
Here at Sally Said So we help build a strong relationship between dogs and their owners. Our goal is that you will never need another dog trainer after working with us. We make sure that not only the dog is getting trained, but the owner is too! Sally Said So understands the important role that owners play, and we make it a top priority to give our dog owners the knowledge and skills they need to have a well trained, happy dog.
If you have a dog area struggling with behavioral issues or who could benefit from any of our offered programs, give Sally Said So a call today!
We are excited to help bring behavioral balance to your dog's life – in turn making your life easier.
Sally Said So is also AKC CGC certificated. We can't wait to hear from you!
Change is possible with Sally Said So!
This company has incredible, dedicated and professional trainers. They are patient and kind and I would highly recommend them!!
These people speak a dogs language. Amazing results. Wish I could give more than 5 stars !
Awesome! I needed help with some bad behavior my rescue dog was exhibiting and they were extremely helpful.
Shane and his trainers are absolutely AMAZING! My family loved learning how to train our puppy, and the puppy responded surprisingly well!
I worked with Shane personally, and he was so amazing! Since he has had a hand in everyone's training at Sally Said So, I have no doubt that the rest of their team is equally amazing! Our training focused on reducing my dogs' anxiety, and now doing activities with them is 100% a more enjoyable experience!
I highly recommend Sally Said So. Shane and his colleagues taught me tips after I started fostering a dog from a Humane Society that had been at the shelter for most of his life. I honestly didn't think this dog could be helped but with tips and patience, the dog is well behaved now and will never have go back to a shelter again. Thank you so much! What seemed impossible has actually been a success story!
Puppy Training and why it's important to start early.
Puppies hardly retain anything at such a young age, but with consistency they will eventually learn. One of the things we have found is that when you limit their freedom, they are more prone to taking on things and learning fast.
It's important to watch their behaviors and look for any aggression or anxiety before it becomes second nature. All dogs need a leader and at this young age, they yearn for it even if they don't know it. We do puppy training or puppy preschool. 🙂

This is the stage where they use their teeth to explore, to play and to express dominance. This is also the stage that when things happen, it could stick with them forever. Puppies need to be socialized immediately after they get their vaccines in order to get used to loud noises, other people, other dogs and even cats. If you don't take this step, life can get pretty hard for you and your pup in the future. Puppies are a lot of responsibility and lot's needs to be done in the early years. We can help. Call us for a consultation or a schedule of classes.
Sally Said So now covers the following areas in North Carolina: Crystal Coast, Triangle, Triad, Charlotte, Asheville
Let?s Get THE JOB DONE!

I'M READY FOR A TRAINED DOG!



Sally Said So Dog Training
Raleigh, NC
1-919-427-4775