Puppy Training & Pre-purchase Puppy Consultations
Buying a puppy is a large investment, both financially and emotionally. From the training, toys, & vet visits to the immense love & lifestyle change they bring to your life. It is important to make sure that your puppy receives the best home that you can possibly offer. Making the right decision on what type of dog to purchase will ensure a happy, long-lasting, stress-free life for both you and your pooch! This is why we offer Pre-Purchase Puppy Consultations & also Puppy Training once you have welcomed your new puppy home.
Puppy Training – If you have a puppy the time to start training is NOW!
Our puppy training program is designed with dog behavior in mind. We understand that these puppy months are critical in your dog's long-term behavioral development. We know how to guide you in the right direction!
Puppy Training with Sally Said So goes above and beyond basic puppy training classes and puppy socialization classes. We will cover all of the basic topics included in puppy training such as housebreaking and basic commands, etc. Furthermore, we will show YOU, the owner, how to customize a consistent regiment using YOUR unique lifestyle and schedule.
Our private and convenient in-home puppy training classes are scheduled in your home. This allows our certified trainer to provide one-on-one guidance in the following areas:
Housebreaking
How to stop inappropriate chewing
Preventing nipping and biting
Teaching basic obedience
How to integrate a puppy into a multi-dog household
Puppy crate training
Safe social strategies
How to handle puppy personalities such as fearful, hyperactive, or nervous
Creating a set routine for the puppy
Learning how to manage the routine long term
How to effectively communicate with your puppy & more!
What is a Pre-Purchase Puppy Consultation?
A Pre-Purchase Puppy Consultation is a one-on-one private in-home consultation where Shane Gentry will assess your lifestyle, your personality, home environment, schedule, and long-term goals to help you choose the right puppy for your needs. Are you a lap dog kind of person? Are you an active, outdoorsy person? Do you have the room for that Great Dane? When choosing a puppy, many soon-to-be-owners want the "cutest" one of the bunch. However, the cutest one might not match with what you want long term. It's sort of like dating!
All dogs come with personality too – so we can assess what type of dog personality would match yours. Some dogs are very happy, hyper, and active – while others may be more protective, laid back, or calm. With Shane's extensive background in dog behavior and dog breeds, he can assist clients in choosing a breed that fits! When it comes to picking the right breed, a certified and experience trainer can make all the difference.
CALL NOW!
Talk to our expert dog trainers. To get started we do a 1-on-1 dog training consultation where we meet with you and your dog to find the best solution. The methods used are ones we determine at the consultation.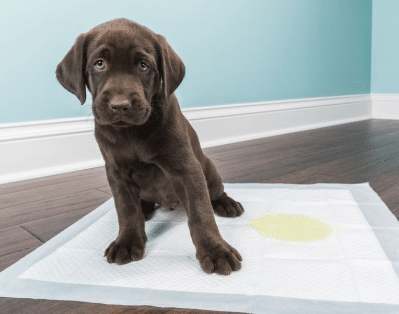 How your puppy learns
Your puppy will learn very quickly, so it's important that they learn how to behave correctly right from the start.
Dogs learn by association, so if your puppy does something great reward them. Then the action is more likely to be repeated. But the reward must be linked to the action, so they must be rewarded swiftly, within a couple of seconds. The reward itself can be praise or a few kibbles of puppy food or even both.
Your puppy needs to be taught what they can and cannot do. Many harmless behaviors can be overlooked, but possibly dangerous ones need to be handled right away by interrupting their behavior with a sharp "no" to get their attention ? be sure to reward them when they stop and pay attention to you. Hitting or shouting will not help your puppy learn.
For best results START EARLY! Call today at 919-427-4775 to speak with a dog behavior professional today!
We also offer other dog training services in Raleigh and beyond. Please enquire within!
SSS Puppy Trainers Raleigh
2400 Tony Tank Ln
Raleigh, NC 27613
(919) 737-2122