Dog Training Services
Sally Said So Dog Training in Raleigh is guaranteed to cover all your dog training needs. Choose one or more types of dog training you need!
Sally Said So Professional Dog Training offers a wide variety of dog training services and programs. From AKC certification, to puppy training classes, and more!
Our certified top trainer, Shane Gentry, employs scientifically proven training techniques and follows a philosophy of providing a consistent and fair environment for your dog. His determination for your dog's success is what makes him stand out, along with his genuine love for animals and the community. He also recognizes the importance of a happy dog owner. He strives to make a positive difference in every dog owner's life by working with both the dog and the owner!
Sally Said So's training is reward-based and your dog learns to do things for you because he wants to. This is the power of positive reinforcement. This method also improves the bonding relationship between the dog and owner.  Each time you give your dog a treat, or a reward, you set up the "see owner- get treat – awesome feeling" response. Every case of reward makes it further likely that the dog will feel better about you because you are conditioning the emotional response.
Our aggressive dog training is very beneficial and very popular, especially if you a baby on the way. Once a life major life change occurs (moving, new baby, another pet in the house, etc) dog owners should prepare themselves to deal with their dog's responsive behavior. Sometimes a dog may feel stressed and act out aggressively. That's where we come in to help. We can help the dog and owner cope effectively and work together harmoniously. Or, if you have a new pup, get them in here and we can get a head start on puppy training them early – which produces the ultimate dog training results!
We offer a wide range of professional dog training services in Raleigh and beyond including:
Dog obedience training
Aggressive dog training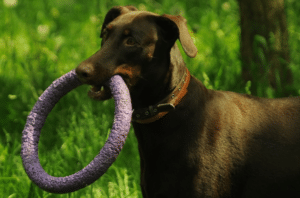 Call Sally Said So in Raleigh for more details on our dog training services
If you don't see what you're looking for on this list, call the experts at Sally Said So Professional Dog Training TODAY or fill out our contact form. We would love to give you more information about any of our services and even schedule a private, in-home consultation to tell you exactly which dog training program we recommend to help your dog succeed. Remember, regardless of how young or old your dog is, change is possible.
CALL NOW!
Talk to our expert dog trainers. To get started we do a 1-on-1 dog training consultation where we meet with you and your dog to find the best solution. The methods used are ones we determine at the consultation.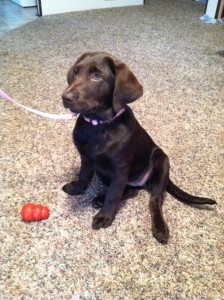 Don't limit yourself! We also train cats!
If you have a cat and dog it would be puuurfect to get training for both – since they will need to cohabitate cooperatively.
Dr. Jennifer Goetz is the cat expert and can help your cat safely and comfortably cohabitate with your dog!